35 Black-Owned Restaurants In Houston To Visit During Black History Month
35 Black-Owned Restaurants In Houston To Visit During Black History Month
Houston, a place recognized for the best flavors, in clothes, music, and more importantly, food. While we offer a diverse range of zest and cultures that makes our restaurants here more distinctive, for black history month we're focusing on the black-owned restaurants that help maintain our flavorful roots that still cater to every food need. Ranging from breakfast to desserts these down-home delicacies are sure to cover all bases. 
First up on the list of food havens is "The Turkey Leg Hut" started in 2015, this well-
known business was started by a Houston and Chicago native, Lynn and Nakia. The Price's started cooking solely for the fun of it and since they've opened their doors the power couple creative twist on the southern treats is what sets them apart from the rest and makes them one of the most sought out restaurants in Houston, making headlines across the country.
Looking for the best breakfast restaurant in Houston? Well, look no further! Named the best restaurant in Houston and the nation by Good Morning America "The Breakfast Klub" prevails effortlessly with their signature dishes. This family-owned hotspot made its debut in September of 2001 and worked its way into the hearts and stomachs of many Houstonians and travelers around the globe. They've obtained numerous awards for their outstanding food and still going strong years later. Make sure to check them out soon!
If you have a sweet tooth you can't satisfy This down-home bakery is sure to solve it! "The Sugar Rush Too" made its debut in 2016 and has been the top choice in "Black-owned bakeries" ever since. This bakery specializes in everything. Wedding cakes, cookies, cobblers, tea cakes and anything your heart desires. The company gained recognition from their customer's satisfaction, as a result, they've earned their bragging rights to being the talk of the city. Sharon Baker, one of the co-owners has a passion for making others smile, and she continues to do so with her homemade delectables. Satisfy your cravings soon.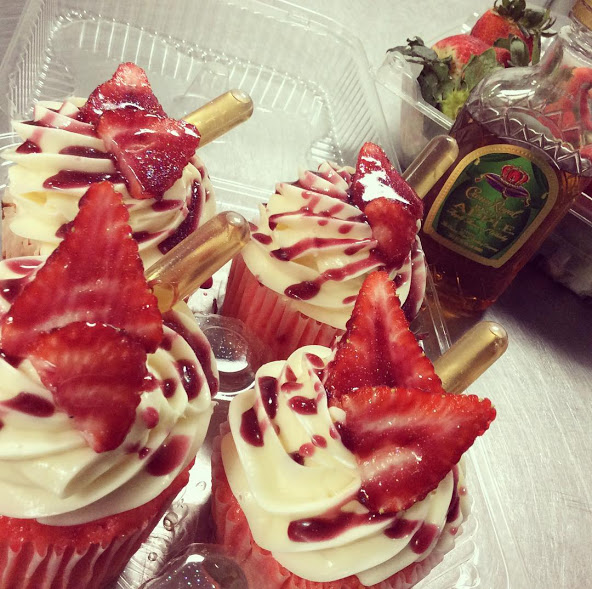 Are you a vegetarian and looking for a good southern meal? Then you need to check out "Soul Food Vegan" restaurant owner, chef Taliek says Soul Food Vegan aims to end food deserts, combat nutritional deficiencies, and provide plant-based, alkaline goodness with a soulful twist. The restaurant is a strict vegan cuisine. No meat, dairy, or soy in any of their dishes. Birthed in 2015, chef Taliek created these tasty meals and herbal supplements to help battle with his own nutritional deficiencies. The vegan sanctuary offers more than just delicious entrees, they also offer desserts, smoothies, and juices. From their fried bbq mushrooms to their mango ginger smoothies, Vegan Soul food is sure to make you feel
satisfied and help you attack your health goals.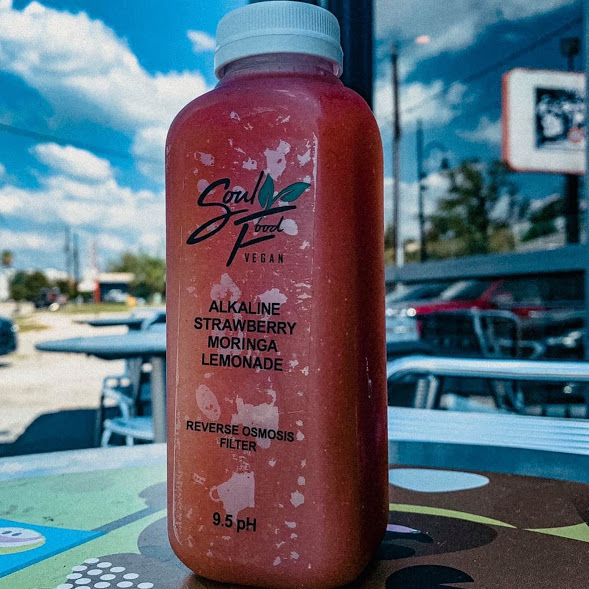 Lastly, but certainly, not least the best BBQ restaurant in Houston, Burns Original BBQ maintains the number one spot since 1973, Roy Burns Sr. Started his local business, selling his food to the acres home community, his signature sauce and fall off the bone meat has caused the lines to grow and the business to boom, forty-plus years later, the iconic business still holds the crown.
Of course, Houston offers an abundance of black-owned delicious restaurants. These were just to name a few, make sure you check them out and let us know how much you enjoyed them. Happy Black History Month and thank you to the many businesses that continue to make the city of Houston a staple for the best foods there is to offer!
ADDRESS:
4830 Almeda Rd suite a/b, Houston, TX 77004
ADDRESS:
3711 Travis St, Houston, TX 77002
3. Sugar Rush Houston - North
ADDRESS:
10811 Veterans Memorial Dr, Houston, TX 77067
ADDRESS:
2901 Emancipation Ave, Houston, TX 77004
ADDRESS:
8307 De Priest St, Houston, TX 77088
ADDRESS:
3015 Bagby St, Houston, TX 77006
ADDRESS:
5512 La Branch St, Houston, TX 77004
8. Sparkle's Hamburger Spot
ADDRESS:
4420 Emancipation Ave, Houston, TX 77004
9. Cupcake Kitchen Houston
ADDRESS:
2533 Southmore Blvd, Houston, TX 77004
ADDRESS:
4702 Ennis St, Houston, TX 77004